Web Solutions to Grow and Strengthen Your Business Online
DIGITAL MARKETING
Your website is up and running. It looks beautiful; the pictures and graphics are eye-catching. However, what good is your website if it's nowhere to be found? Online marketing is a critical ingredient for the success of your business. While you're asleep, on vacation, or spending time with family, your website will be working 24/7. It needs to be the very best salesperson you've ever had. With the right digital marketing strategy, you will be able to outperform the competition, increase revenue, and grow your business. Incredible Work's certified and experienced staff is well-versed in all facets of digital marketing.
Search Engine Optimization (SEO)

Pay Per Click Advertisement (PPC)

Facebook & Instagram Advertisement

Google Ads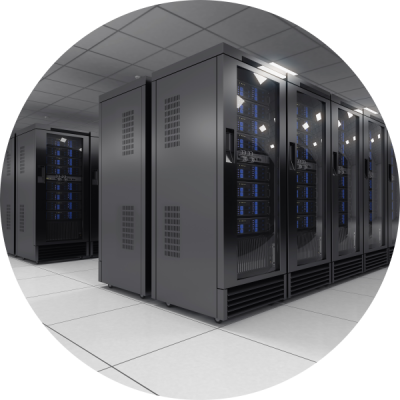 WEBSITE MANAGED HOSTING
Spend less time worrying about your website and more time focusing on your core business.
Incredible Work utilizes years of experience coupled with a best practice approach to take complete ownership and accountability of managing hosting for our customers. We ensure that your applications and websites follow the strictly defined standards, configurations, and controls you expect and your organization needs.
Your website is your storefront. Just like a physical storefront, there are certain upkeep and maintenance that needs to be performed on a regular basis. A multitude of issues can arise without regular maintenance causing your site to go down or to be compromised. Let Incredible Work maintain your website. Give your customers and potential customers the best experience when they land on your webpage!
If you don't see your website maintenance issue on this list, don't worry! It's just a sample. Simply give us a call.  We know we can help!
Here are just some of the most common website maintenance services and fixes that we can do for you and more!
Responsive design for mobile and tablet
Restore broken links and buttons
Fix Error codes
Security assessments and hacks
Fix and create forms
Content updates
Appearance and functionality changes
E-commerce, shopping carts
Add or update website pages
Make slow loading sites faster
Server moves
SSL Certificates
Security patches and updates
Migration: Domain, Hosting, Backups, CMS
SPAM removal and prevention: Malware, JS injections, trojan viruses, spam, phishing and more.
Make the smart move and partner with Incredible Work!
While you're asleep, on vacation or spending time with family, your website will be working for you. It needs to be the very best salesperson you've ever had.