Telecom Engineering Group (TEG)
Founded in 1991, TELCOM ENGINEERING GROUP, INC. ("TEG") is a turnkey telecommunications contractor with offices in New Jersey, North Carolina, and California. Our company is licensed and providing its full complement of services in more than 13 states nationwide. We are proud to operate from a quality and performance-based platform utilizing cutting-edge techniques and technology to achieve customer satisfaction safely, quickly, and economically.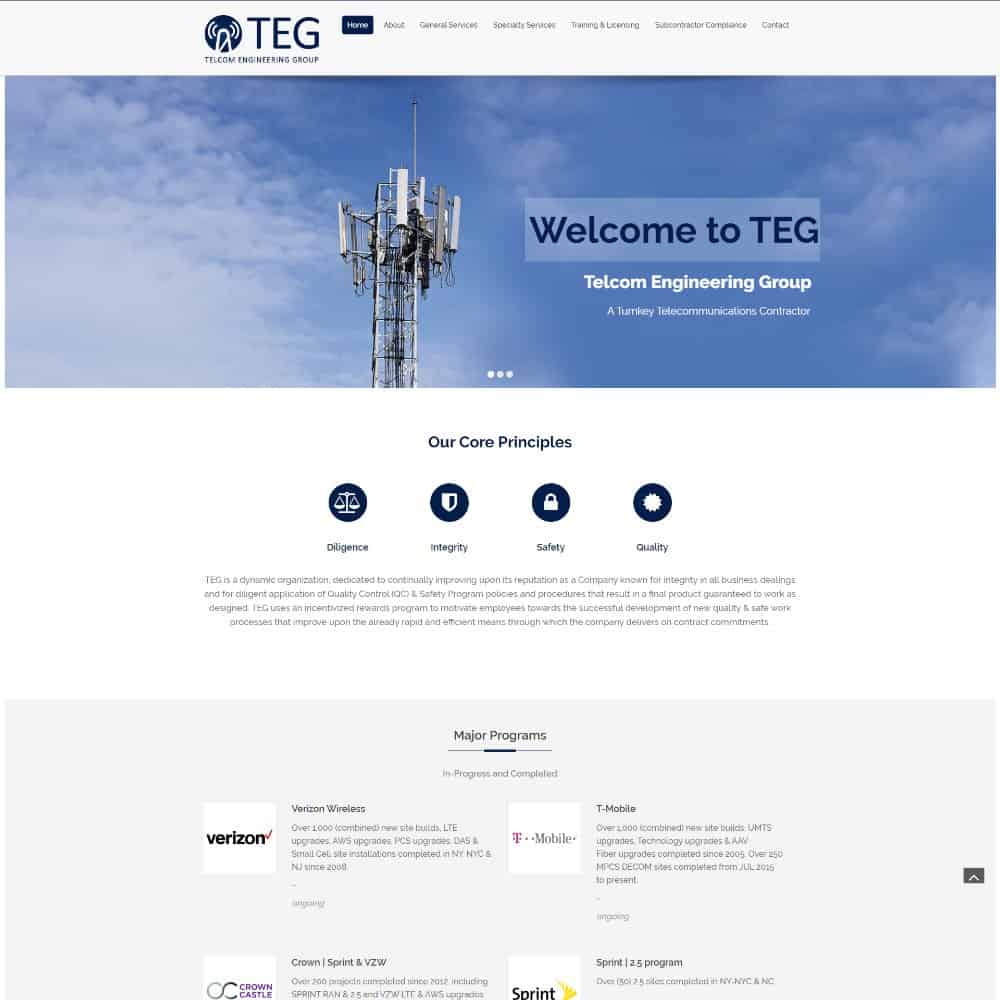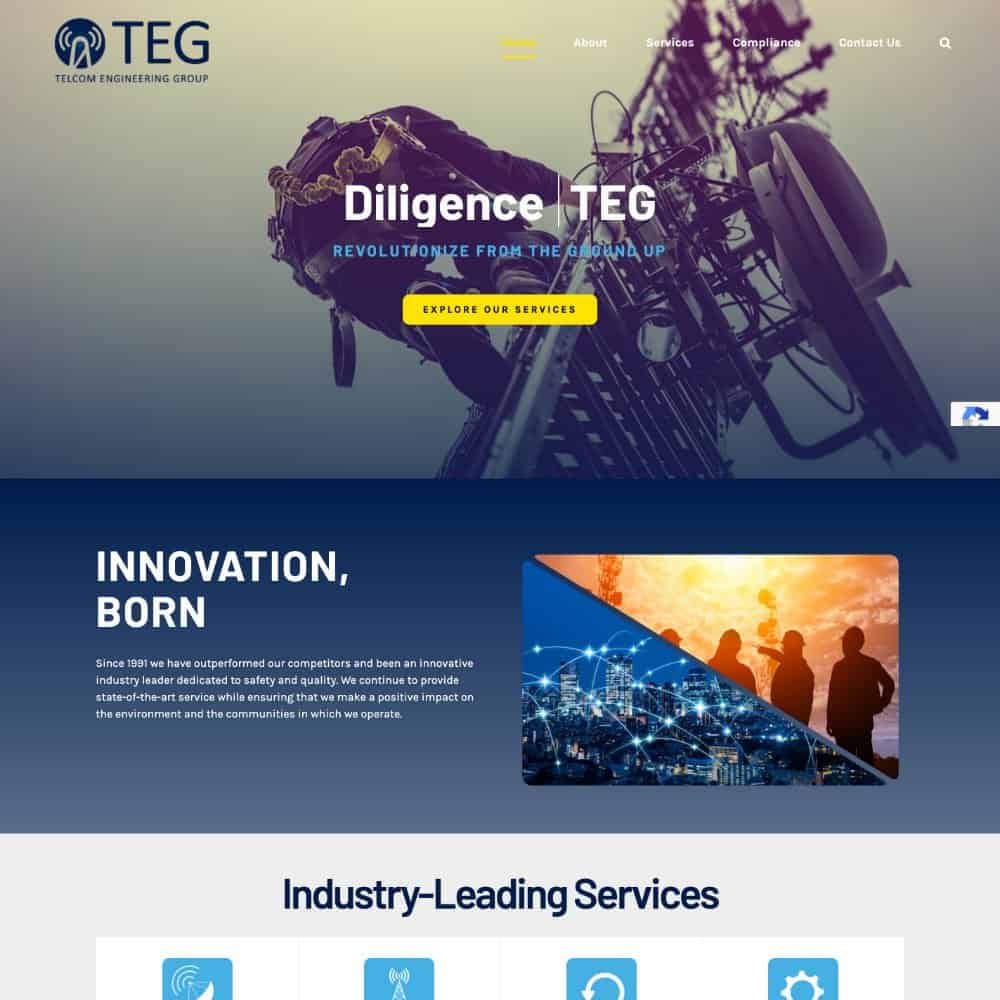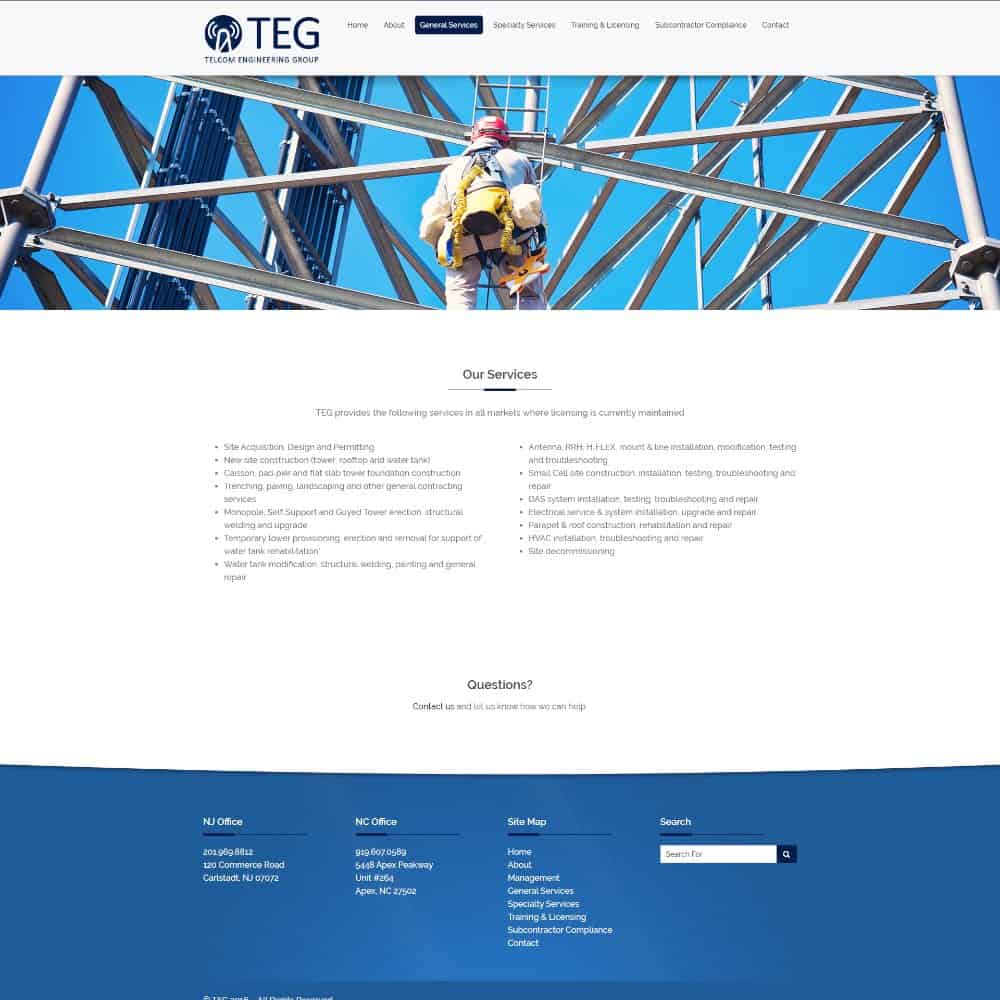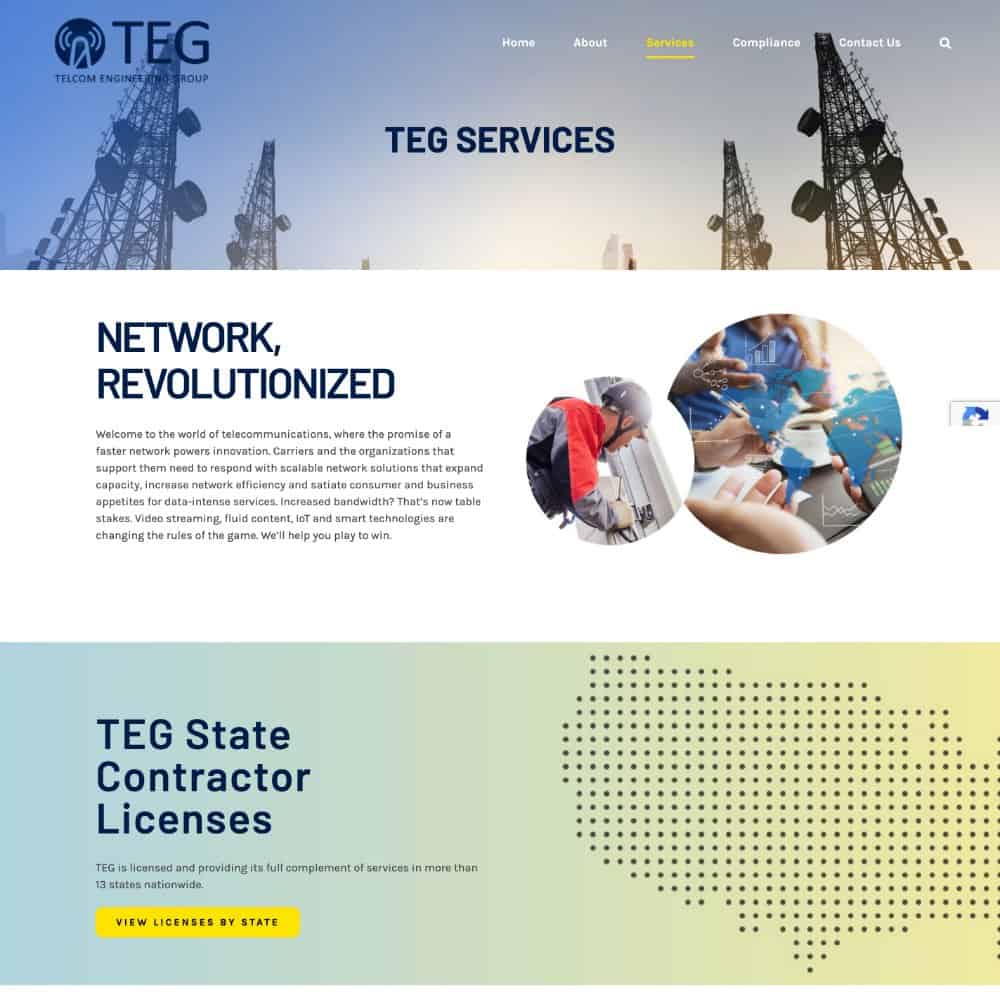 Make the smart move and partner with Incredible Work!
While you're asleep, on vacation or spending time with family, your website will be working for you. It needs to be the very best salesperson you've ever had.